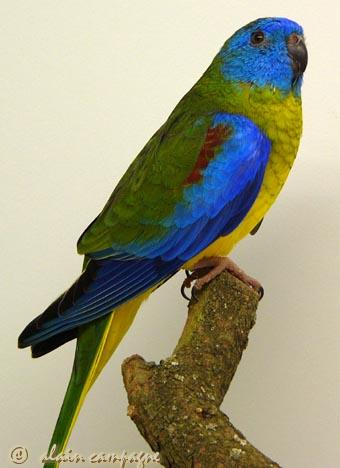 photos A.Campagne / C. Mattheeuws
Listed as a vulnerable species, the Turquoise parrot is endemic to eastern Australia, from north-east Victoria through New South Wales to south-east Queensland, scattered on areas of suitable habitat.
In the past, common around Sydney, this population crashed early this century, mostly due to the loss of habitat.
More often encountered in pairs or small group of six to eight, foraging most of the time. The species occur in eucalyptus woodlands and open forests with ground covered of grasses and shrubs. Nesting from August to January in hollows of small trees, dead eucalyptus or eventually in logs lying on the ground.